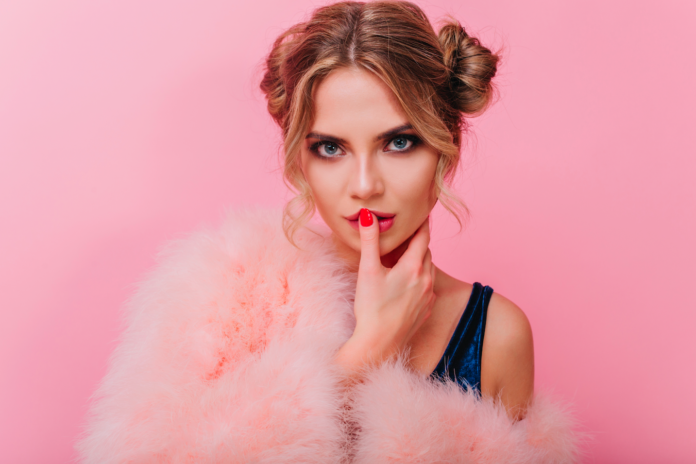 It's the one beauty staple no girl can live without, yet the next generation of mascara is anything but basic.
Employing the best in lash lengthening, volumising and growth technologies, these innovative products will work a treat for anyone who's not quite ready to commit to a more durable form of lash enhancement.
1. Benefit They're Real, $42
The flexible bristled head on this mascara's wand means no lash is left untouched. It provides durable, smudge-free coverage whilst creating volume at every angle.
2. Paula's Choice Endless Lash, $22
The soft bristled brush in this Paula's Choice favourite stops unwanted clumps from forming on the lash. Its formula can be layered for an unforgettable level of impact.
3. Colorescience Mascara, $35
This humidity and water-resistant product is the ultimate beach bag companion. It is rich in
lash nourishing vitamins and free from harsh chemicals, dyes and alcohol.
4. Clinique Lash Power Flutter-To-Full, $42
Smear resistant for up to 24 hours yet easy to remove with warm water, this custom-lash mascara will take your eyes from day to night without causing irritation.
5. Mavala Switzerland VL Mascara Waterproof, $29.95
Powered by soothing camomile derivatives and restorative botanical extracts, this mascara has been designed to revitalise damaged lashes. Apply one coat for subtle length or two for an added touch of glamour.
6. Clinique High Impact, $38
Elevate sensitive eyes with this paraben and fragrance free mascara from the skincare experts at Clinique. This cult favourite is best used to dramatic effect.
7. Napoleon Perdis Mesmer-Eyes Brown Affair, $39
Whilst commonly passed over for its darker hued peer, brown mascara can bring out the best in fairer skin tones. Enriched with Vitamins E and D and bamboo extract, this paraben-free product produces mesmerising results.
8. Napoleon Perdis Total Bae –Own It!, $29
Plant emulsifiers keep lashes conditioned, whilst the dual sided precision wand enables root to tip application and eliminates the potential for clumps.
9. Youngblood Outrageous Lashes, $48.50
The long-awaited solution to double dipping has arrived with Youngblood's disposable brush mascara. The replaceable wand lifts and separates each individual lash to fully accentuate the eyes.
10. Revlon Mega Multiplier, $21.95
Get more length for your money with the Mega Multiplier from Revlon. The 360 degree tube keeps the wand's fibres ready for use.
11. Clarins Supra Volume, $42
For superior results, try the Supra Volume mascara by Clarins. This luxurious product utilises cassia flower wax to intensify the volume and depth of colour obtained. The added bonus? Its active ingredients help thicken your natural lashes.
12. Benefit Roller Lash, $42
This mascara's patent-pending hook 'n' roll brush lifts each lash to frame and open the eye before its curve setting formula secures the look for up to 12 hours.