With Chrissy Teigen, Little Mix and Kim Kardashian among its fans, we're excited to reveal that ICONIC London cosmetics will soon be available on Australian shores.
Having gone from bedroom start-up to editors' fave in just three short years, the internationally renowned makeup and accessories range will be available in 21 MYER stores from the end of October.
Featuring a range of vegan brushes and cruelty free products, the brand has been adopted and celebrated by top makeup artists, celebrities and beauty bloggers alike.
Speaking of the line's success, ICONIC London founder Jade Elliot said: 'When I started ICONIC London three years ago I never would have believed the incredible journey it's taken. From starting the brand in my bedroom in 2015, to it now being stocked in MYER is beyond my wildest dreams.'
'Having worked on a beauty counter at MYER as a makeup obsessed 21 year old, I can't believe my brand will now be sitting in 21 stores across Australia – it's unreal.'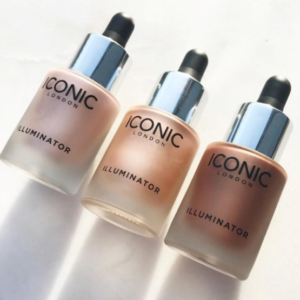 With word of contour kits, pigment foundation sticks, illuminators and strobing sticks arriving over the coming days, we're thinking ICONIC London will be seeing us through the upcoming party season.